Amelia's Blog
In the Christian West, children are increasingly viewed as a burden; yet the blessings they convey far outweighs the troubles they bring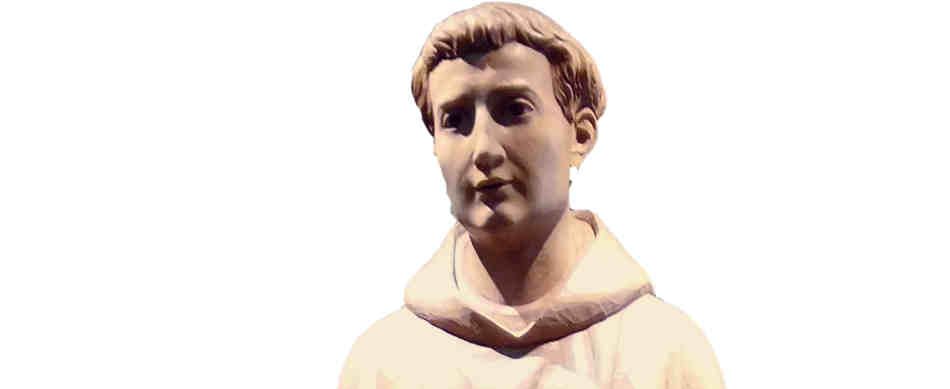 Amelia's Blog Archivio MSA
OUR DAUGHTER Amelia recently wrote a blog post: "Every Baby Comes Carrying a Loaf of Bread Under His (Her) Arm – Spanish/Italian/Something Proverb. That has certainly been true in our case. The day our fifth child was born, my husband had his first job interview for his new job… he had the interview scheduled for 9:00 am and my water broke at 7:00 am… I actually didn't go into labor until 4:30 pm, and our daughter was born at 7:45 pm. So, it all worked out. Then he had his second interview when she was only 11 days old, and he got the actual offer just before she turned 6 weeks. A really great loaf of bread. We had been praying for this job for the last 6 years!... There were many, many dark moments during that time. Many tears and lots of despair. It's been a bunch of tough lessons about learning patience and trust and hope and all that good stuff. Very, very tough. But amazingly enough, we did okay… but we were still waiting and hoping for that job. Finally, finally, finally it came."
A blessing
The tone of the Spanish proverb, and of our daughter's blog, is that children bring blessings. Yes, children take time, work, and patience, but, as our daughter wrote, "Babies have this tendency to make the world better, to bring out the best in others, to inspire others to be more giving and caring and loving. The world certainly needs more love. Parenthood is about the only thing left in the world that encourages unselfishness. Babies have a tendency to make people less selfish. Which is a very, very good thing."
Considering children to be blessings, God sends them to us. Sons and daughters are indeed a heritage from the Lord, and the fruit of the womb is a reward, as stated in Psalm 127:3. This is confirmed in Genesis 33:5, which states, "The children whom God has graciously given your servant."
Jesus used children as an example for adults and noted that anyone who welcomed a child in the name of Christ was welcoming Jesus. "He called a child, whom he put among them, and said, 'Truly I tell you, unless you change and become like children, you will never enter the kingdom of heaven. Whoever becomes humble like this child is the greatest in the kingdom of heaven. Whoever welcomes one such child in my name welcomes me" (Matthew 18: 2-5).
The abortion 'solution'
Saint Anthony observed that a little child "is inexperienced in the world's malice, he does not know how to sin. He does no harm to his neighbor; he does not bear a grudge; he hates no one. He does not seek riches; he is not bedazzled by worldly glory; he is not impressed by human dignity" (Sermons for Sundays and Festivals IV, p. 12; Edizioni Messaggero Padova). Children are so special that "This God is made a little child for us" (Sermons IV, p.9).
Unfortunately, in the past 50 years, the idea that children are a burden has become prevalent. In the magazine Glamour, Candice Russell revealed, "I was 30 when I discovered that my IUD, the most effective form of birth control, failed and I was pregnant. Living on my own for the first time in nearly a decade after my divorce, I had spent the last few years barely scraping by, trying to find my footing on a salary that offered no benefits and barely covered my rent. I was beginning to feel like I was financially stable… I immediately attempted to schedule an appointment at my local abortion clinic." But the 2 ½ week wait time upset her, so Candice reasoned, "My partner lived in California, and even though we had recently broken up, I knew I would have support there should I need it. I called and set up an appointment for later in the week, giving myself enough time to try and find the money for my missing days from work, my flight, and the cost of the procedure itself. When I couldn't make ends meet I took out a high-interest payday loan, told my employer that my grandfather had died, and flew to and from California in less than four days."
Seeing her baby as a burden, Candice made a quick decision, even lying to make her 'choice' happen.
Rest a little
Suppose Candice had waited, taken time to think? "How many carnal objections and clamorous thoughts come and go through our heart, so that we have no time to eat the bread of eternal sweetness, for savoring interior contemplation. And so the kindly Master says, Come apart from the jostling crowd, into a desert place, the solitude of mind and body, and rest a little" (Sermons IV, p. 34).
Maybe, if Candice had taken time to be alone and think, she would've come to share our daughter's viewpoint.
"God is always faithful," my daughter writes in her blog. "God always takes care of us. Many people would say that one shouldn't have a baby if things aren't just peachy-keen financially. That you need to own a house and have a big bank account and money for college… things are almost never peachy-keen. And even when they are, things can change in an instant. While owning a house and a big bank account and money for college are good things, they aren't necessary. Three out of my five children would not exist if we had waited for things to be financially perfect. That would be sad... those children not existing. I don't know what they will do in life, but hopefully they will grow up and make the world a better place. They will be kind and helpful and smart and do good things.
"New babies are worth it… they always bring their own blessing and joy. Babies are people, and people are worth fighting for. They are worth bringing into the world, even when life isn't perfect. Life is rarely perfect. If no one had babies unless life was perfect, this world would be a much emptier place."
Way of humility
Maybe Candice would've discovered God's amazing plan of giving her a child when she was on birth control. Maybe she could have embraced this unexpected gift and realized that her poverty and obedience were part of the blessing.
"Follow me, then, because I know the good way, by which I will lead you… the way of wisdom is the way of humility; every other way is the way of foolishness, the way of pride. He showed us this way when he said: Learn of me, etc. [Mt 11:29]… Poverty and obedience, precisely because they constrict, give liberty. Poverty makes us rich, obedience makes us free. He who runs after Jesus in these paths will not meet the stumbling-block of riches, or of self-will" (Sermons IV, p. 35).
Saint Anthony knows all too well that this path of humility and obedience will lead, in the end, to true honor and prosperity, "Follow me, then; and I will show you what eye hath not seen, nor ear heard, nor hath it entered into the heart of man [1 Cor 2.9]. Follow me, and… I will give thee hidden treasures and the concealed riches of secret places. [Is 45.3] Then thou shalt see and abound and thy heart shall wonder and be enlarged [Is 60.5]" (Sermons IV, pp. 35-36)
Updated on February 06 2017