E-Devotion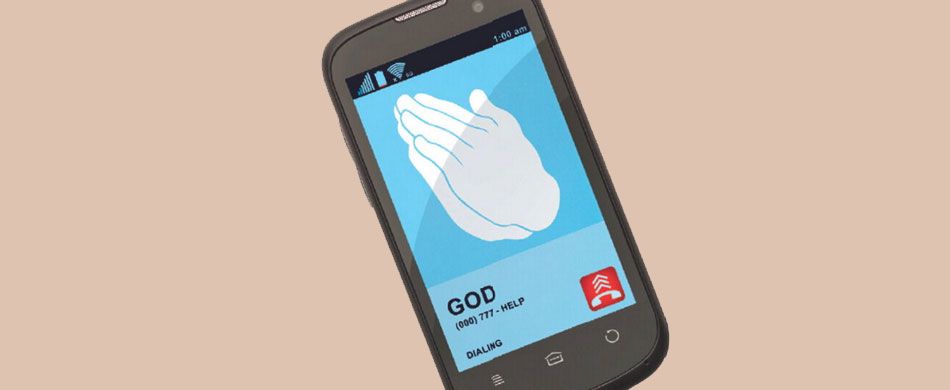 © Michael Burrell/ Alamy/ IPA
DEAR FRIAR RICK: I have noticed that in the last few years more and more Catholic media outlets are broadcasting or posting on the web recordings of rosary prayers, novenas and other types of prayers and devotions so that the faithful may follow them in the comfort of their own homes.
Whenever we have recourse to these, however, we are allowing a mechanical repetition from a speaker – whether that of a radio, a TV, a computer or an iPhone – to substitute a priest or church attendance. But how effective, in the spiritual sense, are such 'e-devotions'? That is, devotions transmitted through electronic means? Don't such practices also promote a certain isolation of Catholics from their own communities?
It is important that we distinguish between devotions, liturgy and sacraments. Liturgy is the official prayer of the Church. We can use all sorts of means, even electronic, for praying many of these, such as the Liturgy of the Hours. Some liturgies, which are also Sacraments and not just a form of prayer or a re-enactment of past event, but an actual moment of Grace when God communicates his very self, such as in the Eucharist or the Sacrament of Reconciliation, require the physical presence of a priest: there is no e-confession!
It has become very common for frail, elderly persons to 'watch' a televised mass when they are not able to attend the liturgy in person, either because of infirmity, weather or the lack of transportation. While not ideal and not a full participation in the Eucharist, there is still some spiritual benefit for these people. This question though does challenge us in our parishes to consider how much effort we put into helping our frail elderly to attend Mass. How many of us in North America have seen small buses from evangelical churches providing transportation to church on Sunday. Why cannot we do the same? That is very much in keeping with Pope Francis' admonition that we make sure to draw our senior members back from the margins and into the heart of the community.
It is true that most of our Catholic communities are much larger than most small denominations, but if it were a priority for us I am sure we could come up with a network of volunteers to help transport those who cannot make it to Mass. Our lack of willingness to tackle these difficult challenges are much more isolating than social media.
In the end we need to recall the Lord's own words in the Gospel of Mark (7:15): "Listen to me, all of you, and understand: there is nothing outside a person that by going in can defile, but the things that come out are what defile." In this sense it's not the manner of technology (printed word or electronic tablet) that matters. Rather it is the effect these have on our hearts and how we respond to our encounter with the Lord in prayer.
DEAR FRIAR RICK: A Catholic friend of mine has told me that on Ash Wednesday the Pope sent out 'missionaries of mercy' from the Vatican. These are priests to whom he has given "authority to pardon even those sins reserved to the Holy See." The Pope has taken this initiative on the occasion of the Year of Mercy. I would like to know which sins fall into this category, and why they are considered so particular.
Your friend is correct. The Holy Father has asked for priests from around the world to volunteer to be such "missionaries". The Pope is looking for priests who are good preachers, kind confessors and who can open doors for people to encounter the mercy of God.
With regards to the types of sins that they can absolve, it's not really that dramatic. There are certain sins that incur an automatic excommunication, such as desecrating the Eucharist, striking a priest out of contempt for the faith, an attack on the Pope, or of a priest absolving an accomplice in a sexual sin or someone obtaining or assisting in the procurement of an abortion. Some priests such as Franciscan Friars have always had the privilege of absolving some of these sins. More recently bishops around the world have shared this power with their clergy. However, this latest move by the Holy Father is to make sure that if someone comes to celebrate the Sacrament of Reconciliation there should be no hindrance, no delay in their experience of God's mercy.
Updated on October 04 2016