The Gift of Indulgence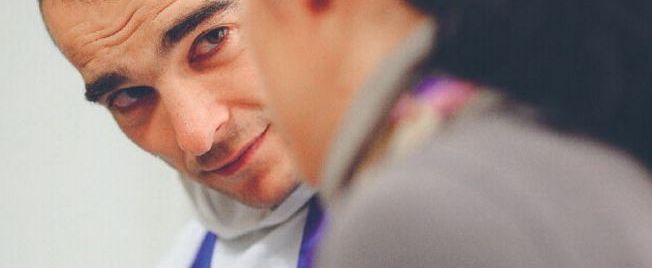 © Sebastien Desarmaux/Godong/Corbis
DEAR FRIAR RICK: I have heard that Pope Francis, during the Year of Mercy, has revived the old and antiquated practice of indulgences. What is an indulgence? And what is the tradition based on? Martin Luther was scandalized by the way the Church abused the practice of indulgences during his days. Don't you think, Friar Rick, that the Church risks reverting back to her past mistakes?
It's certainly not my area of expertise, but perhaps I can help shed some light into the matter. But first we need to recall our understanding of sin and purgatory. When we sin we break our relationship with God. When we celebrate the Sacrament of Reconciliation we are completely forgiven by God. However, we sometimes hold on to aspects of those sins whether in our memory, in our shame or even in still being tempted. When we sin we not only offend God, we also do damage to ourselves… these are known as the temporal effects of sin. When we die and come before the presence of God, we need to let go of all these effects, all the shame, all the deceit, and simply stand before God in humility and gratitude. This is a process of purgation, of letting go, which we call purgatory.
The wonderful thing is that we never face this process alone. Whether here on earth or at the time of our passing we are always part of the Body of Christ. This communion we share with all of the saints strengthens us on our journey towards God, and we believe it assists us with the prayers and love of those who are our brothers and sisters. The Church teaches us that based on what St. Paul wrote in the Letter to the Colossians (1:24) we can help make up for what is wanting in the Body of Christ.
Over time this gift of prayer and love was 'packaged' in what we call indulgences. In order to quantify it better the Church spoke in terms of days or years or full indulgences. This was not meant literally as no one knows what the process of purgation is like or how long it takes for each one of us. The other part of it is that the person had to do certain things to obtain this indulgence, like go on a retreat, a pilgrimage, say certain prayers, pray the Stations of the Cross in a Franciscan Church.  Other times an indulgence was given for acts of charity towards the Church. This is where it got out of hand sometimes.
The point is that our participation in helping overcome those last remnants of sin as well as the grace of the Communion of Saints will help us embrace the Lord. For the Year of Mercy Pope Francis extends a plenary indulgence to all those who, anywhere in the world, visit designated churches and shrines, celebrate the Sacrament of Reconciliation and receive Communion. This indulgence is also extended to prisoners and to those in nursing homes as long as they visit the chapels available to them. For more in-depth information consult the Catechism of the Catholic Church, #1471 to #1479.
Updated on October 04 2016