Modern Day Ogres
Organ trafficking is an odious crime; what would Anthony have to say about it?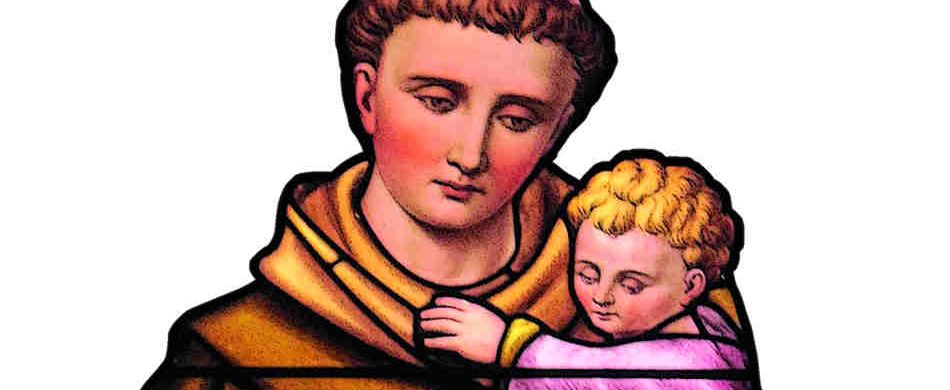 Modern Day Ogres "The sinner is deprived of the light of reason by the devil," says St. Anthony
A FRIEND of ours, whose relative lives in Nawabshah, Pakistan, related the following incident that took place in his city. In August, 2016, a young boy heard an ice cream man in the streets of Nawabshah and asked his mother for money to buy ice cream. Hesitant, she finally succumbed to his pleading, admonishing him to purchase the ice cream and come right back. After 15 minutes, when her son had not returned, the mother began calling for him. No response. The mother panicked. She had heard Pakistani news stories about children being kidnapped, their internal organs removed, and their bodies discarded in graveyards and on railroad tracks.
Mom began to scream, "My son is missing!" People came running. She told them about the ice cream man. People fanned out and finally located the ice cream man in a secluded area a distance away. When questioned, the ice cream man asserted that the child bought ice cream and scampered off with it. A bystander asked to inspect the ice cream man's freezer cart. He refused. Bystanders pushed the man aside and opened the cart to find the child stuffed inside, unconscious, cold, and barely breathing. In rage, the mob beat the ice cream man to death. The child survived.
World-wide phenomenon
The kidnapping of children for trafficking in their organs is not limited to Pakistani children, 3,090 of whom were reported missing in 2010, and a worldwide black market trade in human organs was yearly bringing in 50 million dollars in 2008. The World Health Organization estimates that an illegal purchase of human organs takes place every hour. Approximately 10 percent of all human transplanted organs are illegally obtained.
In May 2015 an 8-year-old girl vacationing in India died within moments of receiving an injection for dehydration. When her body was returned to Britain for burial, her internal organs were missing. Her parents believe that they were illegally sold and that, perhaps, she was killed for them.
In Africa, foreigners routinely promise poor families that they will educate their children and then return them to their parents. Many of these children disappear.
In March 2014, a henchman for a Mexican narcotics syndicate was arrested on suspicion of killing children by removing their internal organs. The tip off came when a van took a wrong turn into the town of Tepalcatepec. There residents found children inside the van. "They were inside a refrigerated box, [in] tightly wrapped blankets," a doctor said. All were from a Mexico City school and were on a school trip to the beach when they were kidnapped. The children have been returned safely to their parents.
In 2015, the Iraqi government found evidence of possible organ trafficking by terrorist groups. Bodies found in mass graves had incisions in their backs and organs missing. Terrorist groups in Iraq killed 10 doctors who refused to remove organs from human bodies. Iraq's Ambassador to the UN, Mohamed Ali Alhakim, called organ harvesting another form of financing terrorist operations.
In 2013, an estimated 2 million products derived from human tissue were sold yearly. This was double the amount sold in 2003, and the number of products continues to increase.
Source of wealth
In the western world, organ transplants are routine, especially among the wealthy and middle class. Acceptable organs generally come from victims of sudden, traumatic deaths or from organ donors. However, not enough organ donors are available to meet the demand. Since only freshly harvested organs are useable, many people fear that over-zealous doctors would prefer to preserve organs rather than individuals. Organs from the elderly or from those who die from prolonged disease are generally unsuitable for organ transplants. The preferred organs are obtained from children because such organs are young, fully functional, strong, and long lasting.
David Shirk, a professor of political science and director of the Trans-Border Institute at the University of San Diego, has investigated trafficking. He states that "for the most part, organ trafficking occurs in hospitals, where there are corrupt medical practitioners." Poor people can reportedly earn between $3,000 to $15,000 for selling their organs, specifically kidneys, to middlemen who re-sell them to wealthy buyers for as much as $200,000. Most people receiving organ transplants have no idea where the organs originate, but someone knows.
Murder, greed & pride
How would Saint Anthony react to the magnitude of this evil? Clearly many capital sins are involved, such as murder, greed and pride. Anthony recognized the root cause: "The sinner is deprived of the light of reason by the devil… the possession of transitory abundance kills the struggle of penance" (Sermons for Sundays and Festivals, Vol. I, p.14; Edizioni Messaggero Padova).
Those being paid for obtaining illegal organs and those who resell them are lured by the transitory abundance of money. People desire organ transplants to avoid death or decline and to regain a transitory abundance of health. Penance means conversion. It means doing things God's way instead of human ways. Certainly killing human beings to sell their organs is a far cry from God's way. Instead, it is a symptom of man making himself God.
Anthony phrased it like this. "The sons of Adam go forth from the east of grace into the west of sin, and when they have found the plain of worldly pleasure they dwell in the land of [stench].  In the stench of gluttony and lust they build a house in which to dwell" (Sermons I, p. 14). Sin is a stench to God, yet those who live in sin don't even notice. They have become immune to evil.
"These sinners, as Isaiah says, 'have transgressed the laws, they have changed the ordinance, they have broken the everlasting covenant. Therefore shall a curse devour the earth; and the inhabitants thereof shall sin, and therefore they that dwell therein shall grow mad.' [Isaiah 24.5-6]" (Sermons I, p. 14-15).
Like the prophet Isaiah, Anthony recognizes the insanity of those who break God's law. Their sins are a curse, not only for the sinner, but also for those whom they inspire to sin. In the illegal organ market, the lure of big money entices the unscrupulous to prey on the innocent.
Sources of morality
People are moral for one of two reasons. Either, like slaves, they are afraid of God's judgement if they sin or, like children, they love their Father God and want to please Him. "The written law and the law of grace are transgressed, because they are not willing to keep the written law like slaves, or the law of grace like sons. They alter the natural law, which is: 'whatever you do not want done to you, do not do to others'" (Sermons I, p. 15). The Golden Rule is written on the human heart, but those involved in trading illegal organs blot out this rule with the graffiti of greed. Anthony puts it this way: "They break the everlasting covenant… therefore the curse of pride shall devour the earth (that is, earthly folk), and those who dwell in it shall sin with the sin of avarice… those who cultivate it shall grow mad with the sin of lust, which is weakness and derangement of mind" (Sermons I, p. 15).
The only cure for this insanity is "the love of God and of neighbor, which are the two things that make anyone perfect" (Sermons I, p. 29).
Updated on November 14 2016