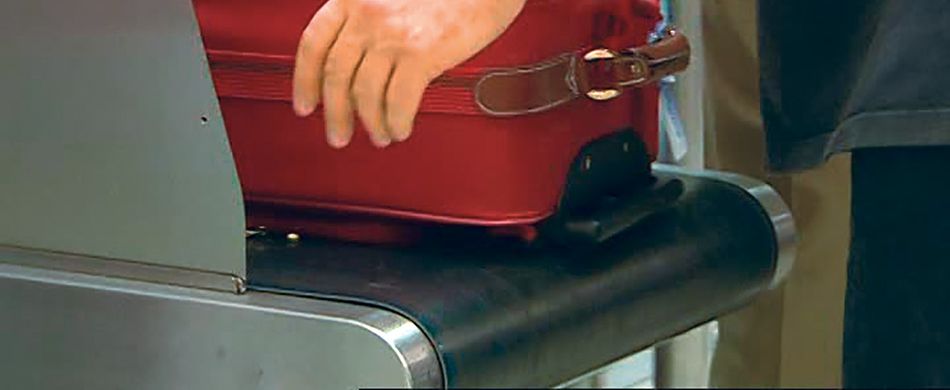 WHEN you have just walked out of a flight lasting 14 hours, during which you weren't able to sleep a wink, and are waiting to board another flight due to last many more long hours, it is no surprise that you are feeling rather edgy and irritable. Even the slightest problem becomes an impossible hurdle. I was in that mood when my flight coming from Sydney stopped over in an Asian airport where I was due to take the connecting flight back to Italy. Naturally I had to clear passport control and then pre-flight inspection before heading to the gate for my flight to Venice.
As often happens when I fly overseas, I had two relics of St Anthony with me in my carry-on luggage. I had, in fact, just been to Australia for a two week pilgrimage to celebrate the Feast of our dear St Anthony.
The operator in charge of baggage screening immediately understood that there was something unusual in my luggage, and therefore ordered a security officer to examine its contents. The officer asked me to open my trolley case, and then started carefully to inspect every single item: my Franciscan habit, the cord, the alb, the devotional books… I also had to remove the bubble wrap protecting the two delicate and precious reliquaries. There was something, however, that made him suspicious, and he became increasingly inquisitive. He wanted to know about the provenance of the two reliquaries, and so I showed him the certificate proving that they belonged to the Basilica of Saint Anthony in Padua. This, however, was not enough for him, and so he went on asking me if the reliquaries were made of solid gold or if they were just gold plated, as well as their value. To this last question I simply had no answer. How could I explain to him that for me, as well as for the Saint's devotees, they were of inestimable value? The man was becoming increasingly suspicious while I was getting sort of desperate because I was aware that the final decision about whether the reliquaries could board the flight to Venice rested on him. At this point I asked the Saint to intervene.
Unexpectedly, the man decided to refer the matter to his supervisor who, arriving only a few minutes later, looked at me and the reliquaries briefly, and then said to me with a great smile, "I apologize, Father, for any inconvenience caused. We have to do our job in order to ensure the safety of all passengers. You are free to take your belongings, and I wish you a pleasant flight home." He shook my hand warmly, and then smiled again.
Immediately, thanks to that smile, I breathed a giant sigh of relief. I felt as though an enormous weight had been lifted from my shoulders. You may not believe this, but even my fatigue left me completely. It is really true that a smile is a curve ☺ that sets everything straight.
Every now and then, whenever I am sad, frowning and with downcast eyes, I force myself to smile. Well, I have to admit that, in an almost miraculous way, this exercise immediately calls forth beautiful memories or thoughts, and I get the impression that life becomes a bit more rosy. Why don't you try this yourself, dear reader? After all, we should always remember the words of Canadian writer Mordecai Richler, author of the famous novel Barney's Version, "It takes seventy-two muscles to frown, but only twelve to smile."
Jesus also smiled and was full of joy, as Pope Francis has underscored on many occasions. "We are always thinking of Jesus as preaching, healing, walking along the streets or taking leave of his apostles during the Last Supper… but we are not used to imagining him smiling and joyous. In actual fact Jesus was full of joy because of the intimacy he enjoyed with his Father. 'Jesus rejoiced in the Holy Spirit and said, 'I thank you, Father'" (Lk 10:21). And don't forget that a smile can bring joy to others and even be a form of evangelization. In a recent tweet Pope Francis, in fact, wrote, "We need smiling Christians, not because they take things lightly, but because they are filled with the joy of God, because they believe in love and live to serve."
In this month of April we should be particularly joyous and smile more because the Church solemnly celebrates the Resurrection of Jesus. After all, the story of Easter is fundamentally about God's love for all humanity… for you and me. This love is generous and beautiful, gracious and comforting. So, sisters and brothers, let your smiles change the world.
Happy Easter to you and your family!
Updated on April 19 2019