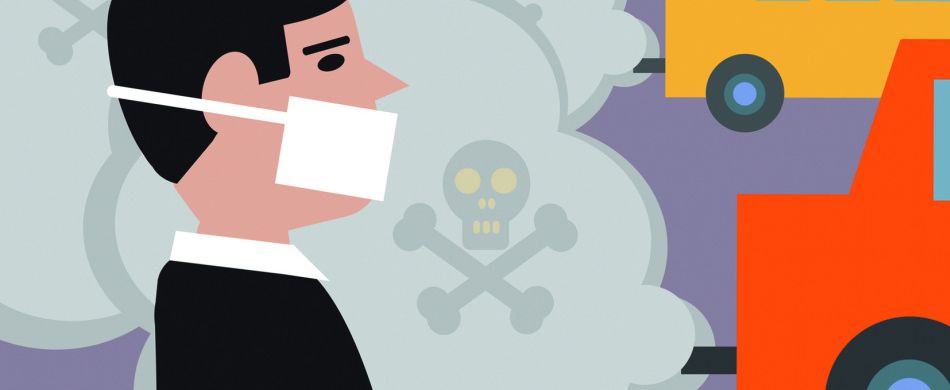 I DON'T like driving. Being a very careful and respectful driver, I am always rather tense when I am behind the steering wheel. I therefore only take the car when I must go to places not served by public transport.
Last week I was invited to dinner by some old friends who live in an out-of-the-way place in the countryside and so I was forced to take the car.
I was due to be at their place by 7:00 pm and, since they live some 33 km from the Basilica and, according to the car navigator, the trip would only take about 41 minutes, I left at 6:00 pm. Apparently, the navigator had not taken Padua's rush hour traffic into account, because I ended up arriving at their place at 8:30 pm! During the painstaking trip I had to stop innumerable times in front of traffic lights behind hundreds of cars progressing at a snail's pace, with the occasional driver giving vent to his or her impatience by honking, swearing or yelling every now and then. While all this was taking place, our exhaust tubes were blowing toxic fumes into the atmosphere, making the air very unhealthy for those living nearby.
According to the World Meteorological Organization (WMO), a specialized agency of the United Nations, "2016 was an extreme year for the global climate, and stands out as the hottest year on record." The global average temperature was about 1.1 degree Celsius higher than the pre-industrial period, but unfortunately temperatures only tell part of the story.
The Secretary-General of the WMO, Petteri Taalas, in a news release, emphasized that "carbon dioxide (CO2) and methane concentrations surged to new records," adding that they contribute strongly to climate change. Carbon dioxide remains in the atmosphere for thousands of years, trapping heat and causing the earth to warm further. The life span of CO2 in the oceans is even longer, and is responsible for 85 percent of the warming effect on the Earth's climate over the past decade.
"We have also broken sea ice minimum records in the Arctic and Antarctic," Mr Taalas noted. "The Arctic is warming twice as fast as the global average, and the persistent loss of sea ice is driving weather, climate and ocean circulation patterns in other parts of the world."
Throughout 2016 there were many extreme weather events which caused huge socio-economic disruptions and losses. "A one degree change means that the amount of disasters related to weather and hydrology have been increasing," said Mr Taalas, adding that "it will have a negative impact on the economies of countries, and it will also impact the lives and well-being of all humans."
Since 1992, the year in which scientists started warning us about global warming, heads of state have participated in 21 climate summits, and many of them have pledged to limit greenhouse gas emissions. The 2015 Paris Agreement gave encouraging results: European leaders pledged to reduce CO2 emissions by 40 percent within 2030, while the United Stated pledged to reduce this level by 28 percent within the same year. Now, however, it seems that all this is not enough, and according to the WMO it is necessary to reduce greenhouse gas emissions by 80 percent within 2050 to achieve any appreciable result.
Pope Francis' green encyclical Laudato Si' says that climate change is real and a "result of human activity." We must all change our day-to-day actions, says the Pope, adding that, "reducing greenhouse gases requires honesty, courage and responsibility."
Solving climate change means protecting the planet and vulnerable people, and we must hear "both the cry of the earth and the cry of the poor. Faith can guide us," says Pope Francis, for "the entire material universe speaks of God's love, his boundless affection for us. Soil, water, mountains – everything is, as it were, a caress of God."
The problems are big and urgent, the Pope reminds us, but we can still have hope if we act in honesty and love; in fact "humanity still has the ability to work together in building our common home… Truly, much can be done."
Global warming is not a conqueror to kneel before, but a challenge to rise to. This is a challenge that we ourselves must rise to with God's help – the choice is only ours. 
Updated on March 01 2017