Talk to Them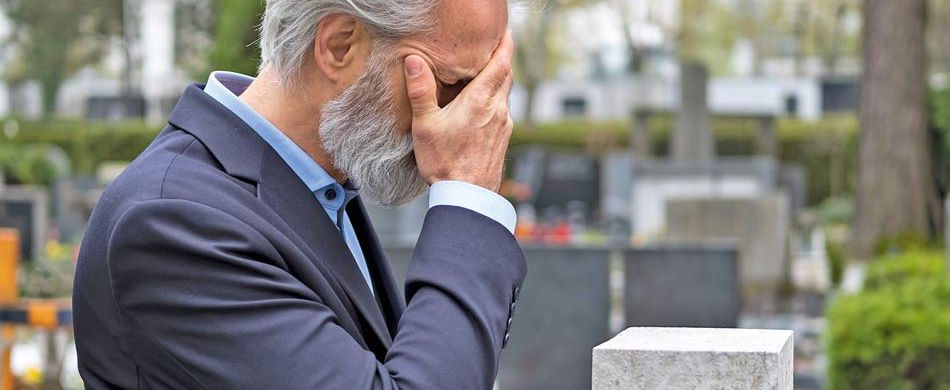 DEAR DR. POPCAK: I am writing to you to say that on 18 April, 2021 at 11:30am I sadly lost my wife, Carol. She passed away from sepsis and meningitis. She was 70 years old. On 7 May, 2021, we would have been together for 24 years. I miss her terribly. I am Catholic, my faith helps me. But I am still in bereavement. I love her so much. What do I do with the grief that I am experiencing?
Please know of my sincere prayers and condolences. I want to first acknowledge that grief is not a linear process. Often we feel – or others make us feel – as though we should have 'moved on' from our grief by a certain point in time. However, this is not remotely the case, and we should not feel pressured to move on or through our grief by a particular period of time.
Although grief is not a linear process, and there is no 'right' way to process our grief, there are a few things that we can do to work through and process our grief more effectively. First, it is both helpful and important to talk about and even talk to your wife. Share with friends and family your favorite stories and your favorite things about your wife. Talk about the ways she brought joy to you and ask others to share their favorite stories of her as well. Likewise, talk directly to your wife about your day; include her in the good things and the bad things. As the Church teaches, all the faithfully departed are part of the communion of saints. Because of this we can talk to our loved ones, ask them to intercede for us, and include them in our day-to-day lives. Know that your wife is there with you, loving you, and praying for you every step throughout your day.
Second, while talking is important, it is going to be even more important to take action. Make a list of some of your favorite strengths, qualities, or virtues that your wife embodied. Next, reflect and pray about the ways that your wife brought you joy and the ways that she was a gift to you in your life. Once you have determined and written down these strengths and gifts, identify ways that you can reflect your wife's qualities in your own life. Look for opportunities and ways that you can be a gift to others in the way that she was a gift. Make a conscious effort to serve others in the ways she served. Work to bring joy to others in the ways she brought joy to you.
While grief is certainly a challenging process, if we allow it, grief can help us grow and consistently strive to become more of who we were created to be – just as God calls us to. We can allow the gift of our loved one's life to continue to live through us. Ask your wife to walk alongside you in those moments and those activities that I have described. Don't let her passing hold you back, but take it as an opportunity to incorporate your wife and her strengths and gifts into more of your daily life to enable you to become more of who God created you to be. If you process through grief in this way, you will be able to experience the truth and consolation of the words of Psalm 30:5, "Weeping may remain for a night, but rejoicing comes in the morning."
Updated on October 27 2021