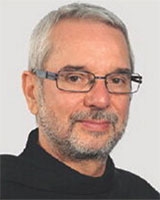 December 01 2018
Tears of Joy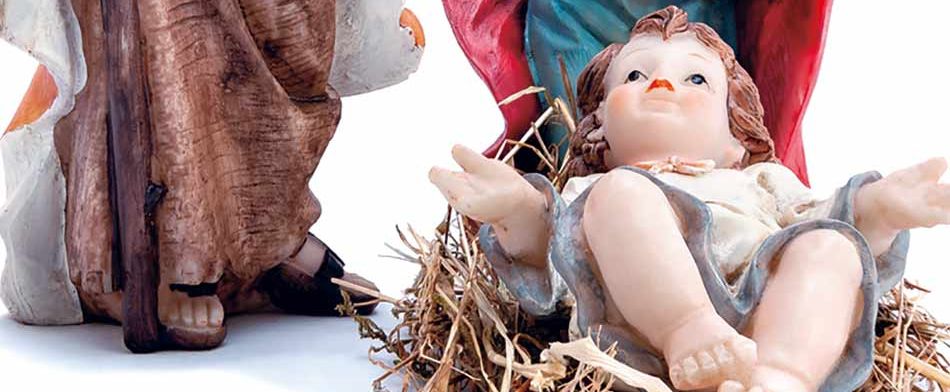 A FEW days ago one of my fellow friars showed me a video he found on YouTube which moved me to tears. I think some of you may already have seen it, but if you haven't, go to: inspiremore.com/zuzulka-family-adoption
The video shows a very pretty girl with a white ribbon on her head holding back her curls. She is about to open a box, a gift for her 10th birthday from Paige and Daniel Zezulka, who are sitting next to her. The girl's name is Ivey and when she opens the box she finds a sheet of tissue paper, which she removes, and then another sheet, which she also removes. At first it looks as though there's nothing else in the box, but Daniel urges her to continue her search. On the bottom of the box Ivey finds a framed note, which she reads. Overwhelmed with emotion, she puts her hand over her mouth and bursts into tears in a composed manner, like a 'real young lady.' Her tears, however, are tears of joy.
Here is the background story. Paige and Daniel Zezulka had been foster parents for Ivey, as well as for her biological brother and sister Kai, 3, and Lita, 2, for the past three years. The application for permanent adoption had been lodged some time earlier, and Ivey was a bit worried that the request would be denied for she and her siblings truly loved her adoptive parents. "You'll see, darling," Paige and Daniel reassured her. "We'll succeed, we love you and your siblings more than our own lives."
However, as we know, adoption processes are long and complicated, and time was passing without any positive outcome. Finally, on August 24, the adoption papers were completed and Ivey and her siblings officially became part of the Zezulka family, just in time for the girl's birthday! And so in the video we see Ivey's tears of joy as she asks, while sobbing, "Am I going to be adopted?" and her two new parents replying, "We love you sweetheart; we'll always be your parents."
Christmas is upon us and Ivey's moving joy at having been adopted has reminded me of how much joy we should also be feeling in knowing that we have become God's adopted children, thanks to the birth of Jesus.
This is, in actual fact, the other side of Christmas which we all too often forget in the flurry of activity culminating in December 25. Jesus has been sent into the world so that we might receive adoption as children, children of God. In other words the Christian assertion is not simply that the Son of God becomes human in Jesus, wonderful though that is, but the claim is also that we human beings can share in His divine life. This is clearly stated in St Paul's Letter to the Galatians: "When the fullness of time had come, God sent his Son… so that we might receive adoption" (4: 4-5).
So the great gift of Christmas is one, unique and general. It is the birth in time of the timeless Son of God. He becomes incarnate among us as a human being, and He will always be among us. Yet this great gift is also manifold, personal and specific: divine life is available to each one of us. Therefore we are sisters and brothers of Jesus, the Eternal Son – nothing less than that. He is the eldest sibling in the family, the one who existed from all eternity. We, on the other hand, are by nature children of time, adopted into the family of eternity, surprising additions.
God therefore recognizes and calls us his children, children by adoption, yet his children completely and with no reservation on his part. There is in this naming a tenderness, an intimacy, a good-hearted acceptance that exceeds our ability to understand. If we have enjoyed the love of a true parent, if we have been true parents ourselves, if we have seen true parenting in action, then we can begin to imagine (and yet only have a faint idea of) the abundant reservoir of undying love which comes forth from our heavenly Father for each one of us. The love of this Father toward each and every one of his children is something impossible to exaggerate.
Ivey's tears of joy should also be our tears of joy. We have been adopted by a Father who loves us without bounds and who, in Jesus, has shown us what it means to truly love in human terms. And although Ivey had to wait three years before she was finally adopted, we do not even have to wait for one day, for we have become children of God through our baptism.
I wish you, dear readers, a very happy, holy and peaceful Christmas.
Updated on December 01 2018