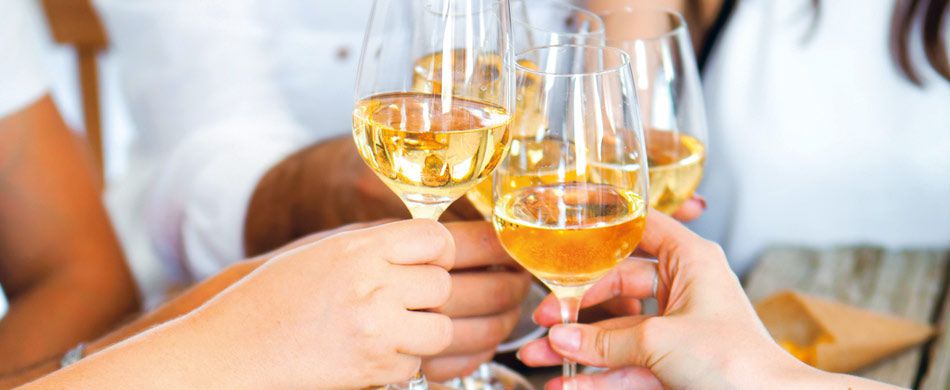 FEBRUARY 8 was Guerrino's birthday. Guerrino is a dear friend of mine I first met in 1971, years before I decided to enter religious life when we were both working in a bank. The party had been organized well in advance, and we, his friends, were looking forward to partying together. Guerrino was turning 78, and we were therefore planning to celebrate the event in a suitable manner, but without his prior knowledge. We had booked a table in a nice, cozy restaurant which we knew he liked, and we had ordered his favorite dishes: tagliatelle with bolognese sauce, baccalà alla vicentina, and finally, a delicious cake with candles.
I had gone to pick him up with the excuse of going to the cinema together to celebrate the occasion, "just the two of us alone, seeing we had not heard from our other friends." When we arrived at the restaurant instead of the cinema, he was welcomed by a round of applause from our merry group. The evening was flowing by in a cheerful manner until, after the cake, the toast with sparkling wine and the opening of the gifts, something unexpected occurred.
Marco, the youngest of our group, had probably drunk one glass of wine too many, and this led him to say some really nasty and unjust things against Clare, his wife, who, without saying a word, ran to the toilet. An embarrassing silence fell upon the group, broken only by Marco's remark which he pronounced with a forced smile, "In vino veritas."
This Latin expression, commonly used in Italy, means "In wine lies truth," and implies that people under the influence of alcohol always tell the truth. It would actually be more accurate to say that people under the influence of alcohol often speak their own version of the truth, in other words, what they think but dare not say normally because they know their words are inappropriate and may offend other people.
In my own experience, alcohol unfortunately has two adverse effects on those who consume it beyond certain limits. The first is disinhibition: under the influence of alcohol people often forget that it is better not to say or do certain things. Moreover, alcohol also blurs people's sense of appropriate social behavior, which leads them to reveal the worst aspects of their personality or any anger they may have repressed without worrying about what others think.
During that moment of embarrassment after Clare left the table, I understood that my friends were expecting something from me, since I am a priest and a Franciscan friar who is called to be, in St Francis' own words, "an instrument of God's peace." So I said a short, silent prayer to St Anthony and, almost without being aware of it, I took Marco's arm and gently led him outside into the garden of the restaurant.
I could see that Marco was unhappy about what he had said, but I could also see that there was some pent up anger within him. So I said to him, "I can see that you're angry with your wife. I'm sure you must have your reasons because I know you're a good man. However, you must admit that Clare also has many good points. Would you like to talk to me about this?"
You won't believe it, dear friend, but Marco soon opened his heart and made me understand just how much he loved his wife and how important she was to him. Clare reached us in the garden soon after, so I left the couple to make amends while I returned to our friends inside. After a while Marco and Clare also came back, and we all welcomed them back with a resounding "Hurrah!" and this time by a glass of 'sparkling water.'
Wine is often mentioned in the Bible, from Noah right up to Jesus. Wine creates a mood of communion, and sometimes helps people 'break the ice' in social relationships. This is why this substance is so important during the Wedding at Cana and especially during the institution of the Eucharist at the Last Supper.
Wine favors friendship, fraternity, joy and, in the context of the Holy Mass, it unites us to Jesus. However, when consumed beyond a certain limit, instead of providing warmth and serenity, it makes people more aggressive and, above all, it leads to addiction.
Therefore, dear friend, do you know what I do? I allow myself a limited use of wine, only now and then within the context of family, friendship, and religious celebrations. Such a policy offers the practical advantages of sobriety, the personal advantages of responsible maturity and, last but not least, the beautiful advantages of biblical wisdom.
Updated on March 01 2019