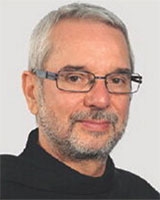 September 29 2023
We Believe in Peace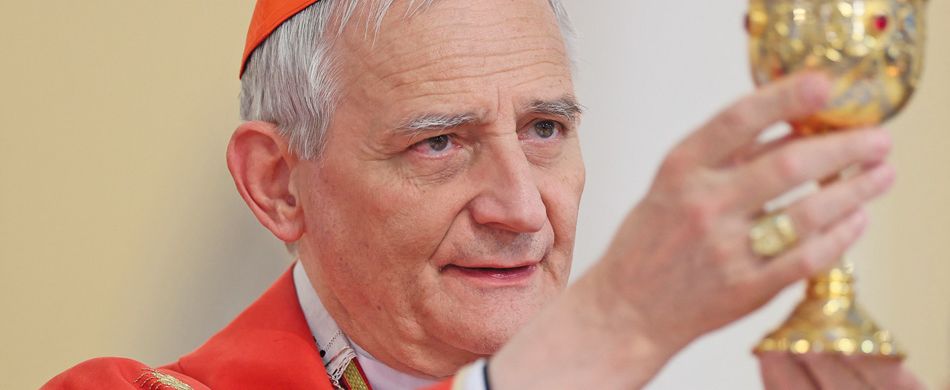 Cardinal Matteo Zuppi celebrating Mass in the Catholic Cathedral of the Immaculate Conception of the Holy Virgin Mary in Moscow, 29 June 2023 - © Olesya Kurpyayeva/AFP – Getty Images
DEAR friends, in the English language the word war comes from a Germanic root, werso, which means chaos. We should certainly not be surprised by this, because war has always created chaos, even before human beings began to write their history.
In recent months we have seen the Pope's envoy, Cardinal Matteo Maria Zuppi, travel to Ukraine and Russia because our Catholic Church, united with our pope, cannot resign herself to a seemingly never-ending war. True, peace is not something we can achieve on our own: it is a gift from God. However, it is a gift that requires us to have an attitude of true adherence to God's peacemaking work, and in this Cardinal Zuppi represents us all, the Church.
The hopeful journeys of the Italian prelate reminded me of a historical journey of the founder of the religious Order to which I belong: St. Francis of Assisi. In September 1219, during the Fifth Crusade, he reached the city of Damietta on the Nile delta in the hope of bringing peace to those war-torn lands and of converting the people there to the truth of the Gospel.
Interestingly enough, the term Crusade was used by historians much later than Francis' journey. At that time, one of the most commonly used terms for those bloody battles was iter militaris, military expedition. This is a term certainly not very different from the 'special military operation' coined by Mr. Putin for his invasion of Ukraine.
On his journey, Francis was accompanied by Brother Illuminatus, a slightly younger brother, so called because he was said to have been miraculously cured of blindness by Francis himself. Biographers do not tell us much about the two friars' stay in the camp of Damietta. However, they certainly met some Christian kings as well as the papal legate who were in strong disagreement with each other.
On 29 August 1219, the crusader army suffered a resounding defeat, and more than six thousand Christian soldiers died in battle. It was between this terrible event and the final victory of the Muslims that Francis went to meet Sultan al-Malik al-Kamil.
We do not know for sure what Francis and the Sultan said to each other; all we learn from most historians is that the two friars were welcomed and released unharmed. This in itself is extraordinary, given the high tensions between Muslims and Christians. However, there are some Christian sources that tell us about the content of the meeting, among them is the famous biography, The Life of St Francis, written by St. Bonaventure in 1260.
In his work, Bonaventure relates that the Sultan was so impressed by the Poverello of Assisi that he asked him to stay at his court. Of course Francis refused, saying that he was only willing to stay if al-Kamil converted to Christianity. To convince him, Francis proposed the famous trial by fire: "I, with your priests, will enter the fire and so at least you will know which faith is more sure and holier." The Sultan did not accept the test for fear of a military uprising, and reluctantly he let the two Franciscans leave.
Francis returned to Italy without having achieved anything tangible, but his long journey in the midst of war, his actions in favor of peace under extremely difficult conditions, is a sign so unique and symbolically so strong that even today, after more than 800 years, it cannot fail to make us meditate.
In a similar way we cannot fail to meditate on Cardinal Zuppi's trips to Kiev and Moscow as he tries to make the world understand Pope Francis' strategy against war: always believe in peace, pray for peace, and wait with hope for the time of peace.
Updated on September 29 2023